Dean Delray X Standard & Strange
---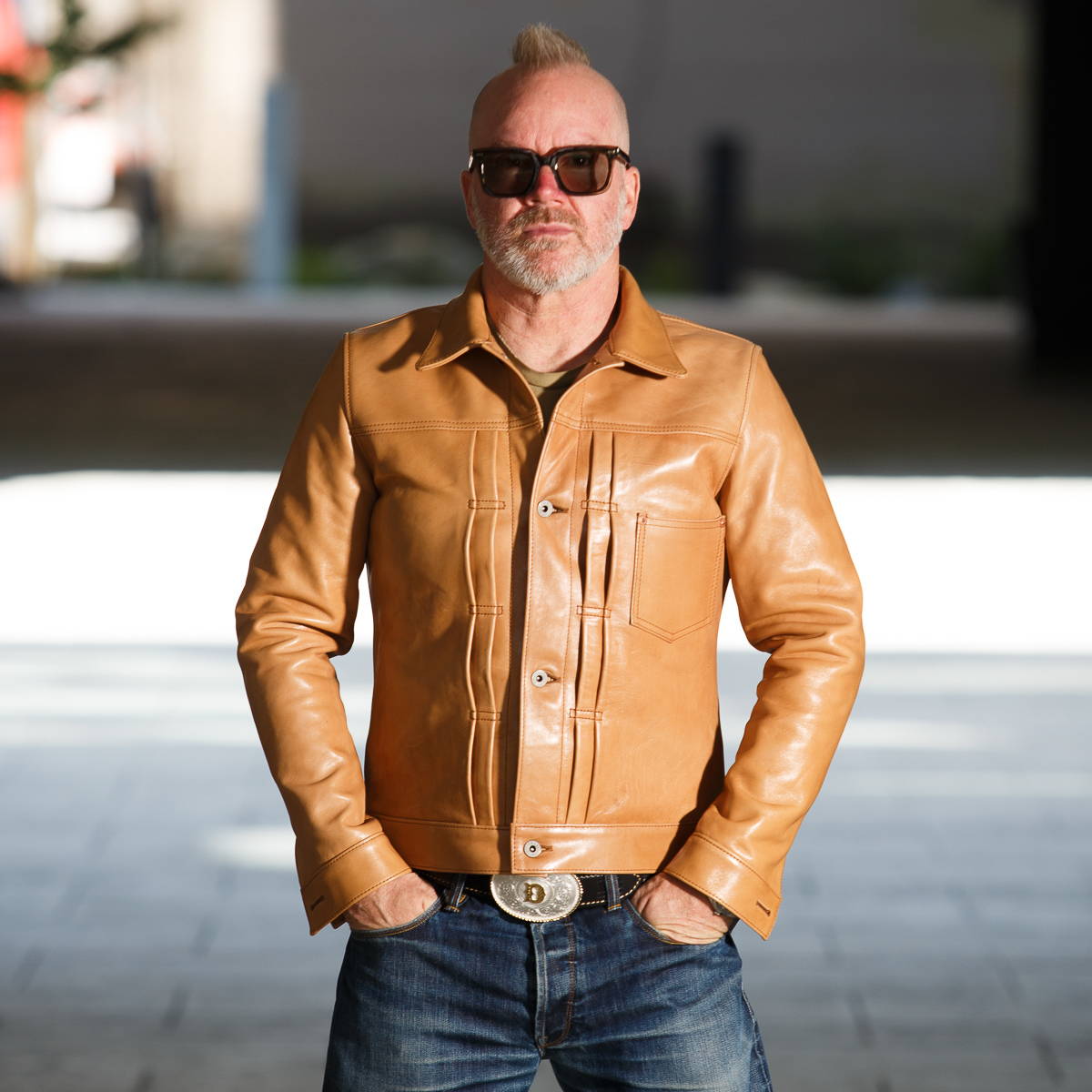 "This is my one stop shop when it comes to everything I want to wear"
- Dean Delray
For those of you who don't know us, we're Neil and Jeremy, and we've been doing this for nearly 9 years now. Our history is documented here, covering our journey from a tiny store in a back alley to the present with our shops in Oakland & Santa Fe.
One of the most important parts of our business is our charitable giving. We've committed to giving 2% of our revenue back, along with other fundraising events, all of which is detailed out on this page.
We met Dean earlier this year after being mutual fans, and bonded immediately over our love of great leather jackets, denim, and boots.
Our Favorite Leather Things